---
Ancillary Pregnancy, Childbirth and Parenting Support
| Pediatrics | Homeopathy | Psychological Support | Chiropractic |
| Acupuncture/Oriental Medicine | Yoga | Fitness | Hypnobirthing |
Photography | Massage
---
Pediatrics
---
Los Angeles/Hollywood
Dr. Paul M. Fleiss, M.D., M.P.H.
Pediatrician, Masters in Public Health
Miriam Berger, P.N.P.
Pediatric Nurse-Practitioner 1824 Hillhurst Ave.
Los Angeles, CA 90027
213-664-1977
Email:
Dr. Fleiss has been serving Los Angeles County families for over 40 years. He is an advocate for the "attachment parenting" approach to childrearing including promoting "The Family Bed," breastfeeding, natural childbirth, and a vegetarian diet. He is an outspoken objector to infant circumcision, serves on the board of Le Leche League, the breastfeeding adovcacy organization, and is doctor to most of the home - born and birth center- born children in Los Angeles County. Dr. Fleiss' partner, Miriam Berger, Certified Nurse Practitioner, and Certified Lactation Consultant cares for patients as well as offering instruction and support for breastfeeding. The office is located in Los Feliz district of Los Angeles. New patients are accepted by appointment only. Free consultation with the doctor every Thursday from 1:00 to 2:00 PM, please call to make your reservation to attend..
---
Homeopathy
---
"[Homeopathy] is a method of self-healing assisted by small doses of natural remedies and practiced by licensed physicians and other health professionals throughout the world...The homeopathic method was developed by Samuel Hahnemann, M.D. (1755-1843)...he demonstrated that every medicinal substance regularily elicits in healthy people and array of signs and symptoms closely resembling those that it helps to cure the sick, and that medicines with symptom pictures most similar to those of a given illness are most likeley to initiate a curative response...Homeopaths use the smallest possible dose, and repeat them only when necessary, allowing the remedies to complete their action...the minuteness of the dose makes it extremely unlikely that anything untoward or dangerous will occur, an important safety feature."

From Dr. Richard Moskowitz, M.D., Homeopathic Remedies for Pregnancy and Childbirth
Also see: Homeopathic Medicine for Pregnancy by Paula Tipton-Healy, LM, Homeopathic Consultant
If you are a homeopathic practitioner and would like to list your services here, please e-mail .
---
Psychological Support/Counseling
---
Los Angeles County
Michelle Barone, M.A., M.F.T.
Licensed Marraige and Family Therapist
Parent Educator
California Credentialed Teacher
Natural Parenting
Sunland Ca 91040
818 951 7744
Website: www.sunlandtujunga.com/michellebarone
E-mail:

Offers individual, couple and family counseling. She specializes in pregnancy, postpartum adjustment, pregnancy and infant loss, attachment style parenting, and alternative education. She facilitates an ongoing mother's support group, children are welcome. She is available for consulation in office, phone or E-mail. Consultations are available on-line at: www.mytherapynet.com. Ms. Barone has been working with families since 1980 and has a extensive network of professionals that support natural healthcare, parenting and education.
---
Chiropractic
---
See Article and Exercises in Chiropractic & Pregnancy by Shelly Girard, L.M., C.M.T.
---
Pasadena

Dr. Mike De Napoli, D.C.
Doctor of Chiropractic
Pasadena Family Chiropractic
960 E. Green St. Suite #300
Pasadena, CA 91106
626-564-1605
E-mail:
URL: home.earthlink.net/~dr.denap


Wholistic chiropractor specializing in care for the whole family including kids and pregnant women. Chiropractic in pregnancy aids the body's innate capacity to heal and balance. Dr. Mike has healing hands!
---
Acupuncture & Oriental Medicine
---
---
Read article and find out about acupressure points to relieve common discomforts of pregnancy and labor Acupressure and Traditional Chinese Medicine by Dr. Marsha Connor, R.N., Lic. Ac, O.M.D.
---
Acupuncture has many benefits for the childbearing cycle. A few include: regulating the menstrual cycle, promoting fertility, lessening menstrual discomforts and morning sickness, preventing herpes outbreak, energizing and relaxing the woman during pregnancy, turning a posterior or breech baby, inducing labor in a post-date pregnancy and strengthening weak uterine contractions, to name just a few. In the postpartum period, acupuncture and oriental medicine can help cleanse and revitalize the body after birth, and increase milk supply.
Los Angeles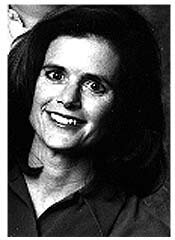 Dr. Marsha Connor, R.N., Lic. Ac., O.M.D.
Registered Nurse
Licensed Acupuncturist
Oriental Medical Doctor
4121 San Rafael Ave.
Los Angeles (Mt. Washington District)
323-225-0820
In her relaxing home office located in in Mt. Washington district of Los Angeles, Dr. Marsha treats pregnant women and children with traditional oriental medicine, homeopathics and herbology; gentle, effective approaches to many common ailments of pregnancy and postpartum.
---
Prenatal/Postpartum Yoga & Meditation
---
---
See Also: "Pregnancy Yoga Exercises"(Yoga Positions You Can Print Out & Do at Home!) Contributed by Gurmukh Khalsa, Kundalini Prenatal and Postpartum Yoga Instructor.
---
Yoga during pregnancy reduces many of the common physical discomforts of pregnancy, keeping the body flexible and relaxed and gently building the stamina for labor and birth. Meditation helps the pregnant woman relax and cultivate her inner wisdom, develop trust in her body, and commune with her growing baby in preparation for the journey of birth.
If you are a prenatal or postpartum yoga instructor, and wish to list your services here, please e-mail:

---
Exercise & Fitness Support
---
---
See Also Prenatal Exercises, by Estelle Underwood, Certified Personal Trainer
---
The benefits of exercise during pregnancy include improved physical conditioning, creating strength, flexibility and stamina for prenatal period, endurance for labor and delivery and a quicker postnatal recovery. Also, studies have shown that babies whose mothers exercised during pregnancy had better apgar scores and decreased meconium at birth. By exercising, pregnant women can reduce common discomforts such as backache, swelling and constipation. Psychological benefits include the development of a positive body image which helps woman gain confidence in her ability to handle the labor and delivery process.
If you offer exercise classes for pregnant or postpartum women in Southern California, we want you to list your services here! E-mail to get details.
---
Hypnobirthing
---
---
See Also Visualization for a Loving Birth by Caroline Fitzgerald, C.H.
---
Hypnobirthing is a powerful tool that can help women during pregnancy and labor, leading her gently to a deep state of relaxation and inner peace where she can tap into her instinct for birth. Hypnobirthing frees women of the Fear-Tension-Pain Syndrome. It also helps them release prior negative programming about childbirth and enables them to trust their body and work with the labor-- not resist against it, which will only cause more tension and pain. Hypnobirthing women are fully aware and in control, but profoundly relaxed as they bring their babies into the world gently and joyfully.
Los Angeles/ Pasadena/ Santa Monica/ Beverly Hills

Caroline Fitzgerald, C.H.
Clinical Hypnotherapist
Certified Hypnobirther
2400 Echo Park Ave.
Los Angeles, CA 90026
323-660-3629
E-mail:

Caroline Fitzgerald is a Certified Hypnotherapist/Hypnobirther who has been practicing in the L.A. area for over eleven years. Ms. Fitzgerald is certified by the American Council of Hypnotist Examiners, the largest and most respected national organization of professional hypnotherapists in the USA. Her training includes hypnotism, healing, and pain control. She has given birth herself five times.
---
---
Pregnancy/Childbirth Photography
---

Laura Whitney, M.A., C.C.E., C.B.A.
Documentary Filmmaker and Photographer
Ojai, CA
805-640-6961
E-mail: [email protected]
URL: http://www.sagemtnfilms.com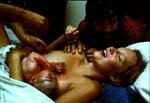 Birth photography and videotaping by a professional documentary filmmaker and photographer, Certified Childbirth Educator and Birth Assistant. Laura's latest film, BLESSING THE WAY explores the role of ritual ceremony in childbirth preparation as a means to transform fears surrounding birth to trust and joy.

---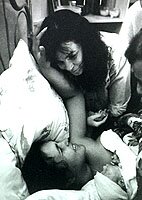 Carl Studna
Pregnancy, Childbirth & Family Photography
Birth Expressions
10421 Scenario Lane
Los Angeles, CA 90077
Tel/Fax: 310-475-6175

Birth Expressions captures the sacred moments of your birth experience in a photographic chronicle. Memories that will endure for generations. From the moment of conception through the giving of birth, a parent's journey is steeped in preparation and is anchored in love. This is a rare and precious time of ushering new life into the world, cradled in the boundless expressions of honor, vision and joy. Throughout this experience there are a vast opportunity of enriching moments awaiting to be singled out and treasured in your own photographic collection. Documentation of birthing and delivery. Special family moments with your newborn.

---
Massage Therapy
---
---
See Also Pregnancy & Massage Therapy by Shelly Girard, LM, CMT
---
If you are a prenatal massage therapist and would like to list your services here, please e-mail .
---
This directory lists selected birth support providers who support the ideals of natural childbirth. If you wish to be listed here, please email .
---