---
HOMEOPATHIC MEDICINE FOR PREGNANCY
AND CHILDBIRTH
This page contributed by: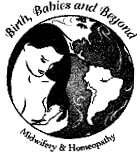 If you have any questions about homeopathy, please e-mail
Paula Tipton Healy at:
Or go to: Birth Babies and Beyond Website
---
WHY HOMEOPATHY IN MIDWIFERY?

by Paula Tipton-Healy, L.M., C.P.M., Homeopahic Consultant
---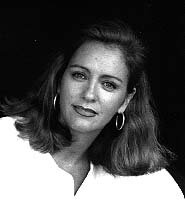 About the Author:
Paula Tipton-Healy has been in practice as a homebirth midwife for 23 years. She is a California Licensed Midwife and Certified Professional Midwife. She has been a homeopathic and nutritional consultant for 20 years and has a B.A. in Nutrition. She is actively involved in training apprentices and midwives and is the Southern California Regional Director for Sage Femme Midwifery School. She is also the mother of four daughters, all born at home, ranging in ages from 11-22 years.

---
Twenty years ago when I became a midwife I was often confronted with maternal or neonatal conditions for which I had few safe or effective treatments to offer. Conditions such as nausea, varicose veins, and colic are common fare for the midwife, but how to treat them is another matter. The common medicines or treatments often are either of no real value, have unknown consequences or are downright unsafe.
My frustration with conventional medicine led me to the research of herbs and other alternative medicines. While I found (and still do find) herbs to be useful and often better than common pharmaceutical drugs, I discovered that they had their limitations and drawbacks as well. First of all, herbs usually depend upon digestive system for absorption. Unfortunately, during times of illness or imbalance this system is among the first to be compromised. Furthermore, the digestive system is a relatively slow point of entry and when dealing with critical or emergency situations time can be vitally important. Another problem I encountered was getting clients to comply. Have you ever tried to convince a one year old to take cayenne or golden seal? Sometimes my clients would have difficulty locating certain herbs, or preparing the recipes correctly. Although I found herbs to be useful, I was not always satisfied.
I then began studying homeopathy.
Homeopathy, though not a panacea, addressed many of my concerns. As a homeopathic consultant I am as astounded by the results I see today as by those I saw when I first started using homeopathy 20 years ago.
There are many advantages to homeopathy for the midwife. First of all, used properly they are safe and non-toxic. In over 150 years not one homeopathic remedy has been recalled by the FDA. Remedies are absorbed directly through the mucous membranes (or even the skin) therefore their effectiveness is not dependent upon the efficacy of the digestive system. The remedies taste good (and all taste the same) so compliance from children and adults is not an issue. Whereas medicine and even herbs always cause a reaction in the person, with homeopathy there's only a reaction if you have the correct remedy. Otherwise it is like drinking a glass of water. That is the type of safety for moms and babies I like!
Homeopathy works with the body's natural defense system. Conventional medicine, otherwise called allopathic medicines, generally suppresses symptoms rather than treating the underlying cause. Homeopathy balances the whole system thus allowing the body to heal itself. This is where homeopathy differs from most other forms of medicine. Homeopathy is very easy for clients to use. The remedies are palatable, easy to administer, easy to keep on hand in a fresh state, and there are no complicated recipes to learn or teach. In most midwifery practices the practitioner will find that she needs just a few basic remedies for common perinatal conditions, and a small emergency homeopathic birth kit. I carry my homeopathic birth kit in an insulated bag to protect it from the heat. I also carry a birth kit sized easy to use book that I published called "Essentials for Midwives, A Quick Reference Guide to Homeopathy for the Midwife" that is available for $14.95. (To order this guide, please E-mail or call Birth Babies and Beyond).
Besides the course I teach in homeopathy for the perinatal year, I also recommend the following books:
-Essentials for Midwives-A Quick Reference Guide to Homeopathy for the Midwife, by Paula Tipton-Healy

-The Homeopathy Workbook Beginners Book-Level 1, by Paula Tipton-Healy

-The Accoucheur¼s Emergency Manual, by W.A. Yingling

-Homeopathic Medicines for Pregnancy & Childbirth, by Richard Moskowitz, M.D.

-A Woman¼s Guide to Homeopathic Medicine, by Dr. Trevor Smith

-Homeopathy for Pregnancy, Birth and your Baby¼s First Year, by Miranda Castro

For the more advanced student I recommend:
In our commitment to providing the best care possible we need to be actively involved in educating ourselves and our clients. Homeopathy is one of the ways we can empower ourselves and our clients to take more responsibility for their own healthcare.
---
If you have any questions regarding this article, or homeopathy during pregnancy, childbirth or postpartum, or wish to order any of the books by Paula Tipton-Healy mentioned here, please E-mail, call or write to the address listed at the top of this page.
---
Questions? Comments? E-mail: