---
Parenting Support and Education
---
For Further Browsing:


Midwifery, Childbirth and Parenting Related Events in Southern California


Prenatal & Postpartum Yoga, Pediatrics, Massage & Chiropractic, Herbology & Homeopathy, Childbirth & Postpartum Support and more...

---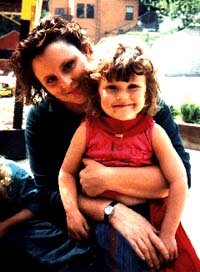 ---
The Parenting Educators:
---
Los Angeles County
Michelle Barone, M.A., M.F.T.
California Credentialed Teacher
La Leche League Leader
Parent Educator
Marraige and Family Therapist
Natural Parenting
Sunland Ca 91040
818 951 7744
Website: www.sunlandtujunga.com/michellebarone
E-mail:

Michelle Barone, M.A., M.F.T., offers indivdual, couple and family counseling. She specializes in pregnancy, postpartum adjustment, pregnancy and infant loss, attachment style parenting, and alternative education. She facilitates an ongoing mother's support group, children are welcome. She is available for consulation in office, phone or E-mail. Ms. Barone has been working with families since 1980 and has a extensive network of professionals that support natural healthcare, parenting and education.
---
---
This directory lists selected parenting educators and family-support professionals who support the ideals of natural childbirth and attachment parenting. If you wish to be listed here, please email .
---