---
Freestanding Birth Centers
---
For Further Browsing:
---
The Providers:
Los Angeles
The Hollywood Birth Center
Connie Rock, L.M.
California Licensed Midwife
1445 Gardner St. (near Sunset and Fairfax in Hollywood)
Los Angeles, CA 90046
323-436-7425 (Birth Center)
310-915-3058 (Connie)
URL: www.hollywoodbirthcenterLA.com

The Birth Center is located in a 1918 craftsman-style house in Hollywood (near Sunset and Fairfax). Run by Connie Rock, L.M., we specialize in waterbirth. Childbirth at home is also available. Give birth in water in your own home; our portable birthing tub is included for no additional fee. Most insurance accepted. OB/GYN and hospital back-up provided. Other services include hospital labor support, pre-conception counseling, prenatal care, natural childbirth and parenting classes for our clients, postpartum care, lactation support, well-woman gynecology including diaphragm and cervical cap fittings and Depo-Provera injections. We are committed to empowering women through education and support; we encourage informed decision-making. We believe that when a woman's physical, emotional and spiritual needs are met, then she is able to give birth the way her body was designed to. The strength she gains in doing so has far reaching effects in every area of her life. We are committed to empowering women in giving birth in a way that truly honors the profound and beautiful experience that it is.
---
Orange County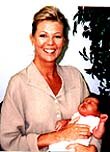 Lorri Walker, RNC, NP, CNM
Nurse-Practitioner, Certified Nurse-Midwife
Certified Nurse-Midwife
South Coast Midwifery and Women's Health Care
4650 Barranca Parkway
Irvine, CA 92604
Phone: 949-654-2727
Fax: 949-654-2735
E-mail:

South Coast Midwifery and Women's Health Care is South Orange County's only free-standing birth center, offering full scope midwifery and well-woman gynecological care. Birthing options include water birth at home or in the birth center, or hospital birth. We offer outstanding prenatal education and support with referrals to prepared childbirth educators, doulas, massage therapists, chiropractors, and many other complementary professionals. See our website for up to date information and extensive descriptions of services, insurance options, and staff. Now offering doula apprenticeships for home, birth center and hospital births.
---
Orange County/Riverside County/San Bernardino
Pam Jessee, L.M.
California Licensed Midwife
A Natural Birth Center
1609 E. Chapman Ave.
Orange, CA 92866
714-744-0797
E-mail:
Website: www.babiesnaturally.com

Licensed in both California and Texas, Pam Jessee has been serving Southern California families since 1978. She offers birth center births, homebirths, waterbirths, well-woman gynecology, cervical cap fitting and childbirth preparation classes. She utilizes a wide-range of healing modalities including chiropractic, massage, acupuncture, music therapy, homeopathy, herbs. Ob-Gyn and hospital back-up is available.

---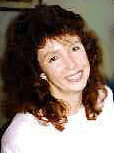 Orange County/Riverside County/San Bernardino County
Anne Sommers, L.M.
California Licensed Midwife
Agape Perinatal Consultation and Birthing Services
Garden Grove, CA 1-800-92-BIRTH
E-mail:
URL:www.dear-midwife.com
Has birth center privileges at A Natural Birth Center in the City of Orange, also offers homebirth, waterbirth, accepts insurance, offers well woman gyn care including cervical cap fittings. Free consultations, free pregnancy testing. Offers complete range of maternity care including ultrasounds. Offices in Murietta Hot Springs and Corona as well.

---
This directory lists selected birth support providers who support the ideals of natural childbirth. If you wish to be listed here, please email
---