---
Homebirth with Direct-Entry Midwives
---
For Further Browsing:
---
Home birth or birth center delivery with midwives is not for everyone. Check credentials (Where? Start with: The California Medical Board [MBC, 1426 Howe Ave, Suite 54, Sacramento, CA 95825-3236], Seattle Midwifery School California Challenge Program, North American Registry of Midwives, Midwifery Education Accreditation Council). Check years of experience, date received license, and seek references (from clients and other midwives, childbirth educators, and back-up doctors) for the midwife you are considering. YOU have a responsibility to educate yourself and weigh out the advantages and disadvantages of the setting for birth--hospital, birth center or your own home. Know that there are risks involved in ALL birth settings--both in-hospital and out-of-hospital. In a hospital you are at greater risk for iatrogenic complications, and in a home birth, you will have less immediate access to emergency treatment. If you plan a homebirth or birth center delivery, do not attempt to do it without a skilled birth attendant. Be certain that the midwife you choose is trained in emergency measures and will bring the most important skill of all: the sound judgment gained from years of experience, to your birth. Make sure she will bring the appropriate medical equipment to your home to stabilize mother and baby in an emergency until critical care can be obtained. Be certain you and your midwife have arranged for medical support in case a transport to the physician and hospital is required. Be prepared for all eventualities. There are no guarantees your birth or baby will be perfect. No birth is without risk. Learn all that you can, and make informed choices. Most of all, be prepared to take responsibility for the decision you make.
---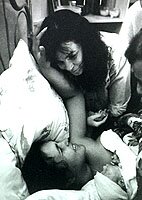 ---
The Providers:
---
SOUTHERN CALIFORNIA MIDWIVES:
---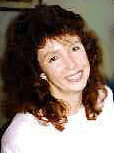 Orange County, Riverside and San Bernardino

Anne Sommers, L.M.
California Licensed Midwife
Agape Perinatal Consultation and Birthing Services
Garden Grove, CA
1-800-92-BIRTH
E-mail:
URL:www.dear-midwife.com

Free consultations, Free pregnancy testing. Offers homebirth, waterbirth, has birth center privileges, accepts insurance, offers well woman gyn care including cervical cap fittings. Complete range of maternity care including ultrasounds. Offices in Murietta Hot Springs and Corona.

---
Orange County/Riverside County/San Bernardino
Pam Jessee, L.M.
California Licensed Midwife
1609 Chapman Ave.
Orange, CA 92866
714-744-0797
E-mail:
Website: www.babiesnaturally.com

Licensed in both California and Texas, Pam Jessee has been serving Southern California families since 1978. She offers homebirths, waterbirths, birth center deliveries, well-woman gynecology, cervical cap fittings and childbirth preparation classes. She utilizes a wide-range of healing modalities including chiropractic, massage, acupuncture, music therapy, homeopathy, herbs. Ob-Gyn and hospital back-up is available.

---
Orange County/Riverside County/San Bernardino/ Parts of Los Angeles County
Geeta Swamidass, M.B., B.S., L.M.
California Licensed Midwife
Licensed Physician, India
Birthing Care Center
2010 N. Tustin Ave. #D
Orange, CA 92865
Office: 714-637-9664
Cell: 714-726-4753
Fax: 714-633-4064
E-mail:


Geeta cares for the women and babies she serves as evidenced by the free clinics she has run for 18 years in Southern California. Available to patients are free consultations and pregnancy testing, low cost ultrasound and lab work and well-woman checks. Water births are no extra cost. Ob-Gyn hospital backup available. Having a medical background, Geeta is very well-qualified in taking care of emergencies. Her assistant is a licensed EMT and together they make a great team. Referrals for childbirth classes and nutritional consultation. References available upon request.

---
Los Angeles/ San Gabriel Valley/ San Fernando Valley/ Santa Monica/Topanga

Shelly Girard, L.M., C.P.M., M.P.H.
California Licensed Midwife, Certified Professional Midwife, Master's in Public Health (Health Education)
Seannie Gibson, L.M.
Licensed Midwife
Childbirth At Home, A Labor of Love
496 Rainbow Ave.
Los Angeles, CA 90065
323-221-7822
Email:
URL: /shelly/
Also see: Spotlight on the Practitioner: Shelly Girard
Shelly Girard, LM, CPM, MPH- has been offering wholistic prenatal care, well-woman gynecology and childbirth at home and has attended over 3000 births since 1972. Insurance billing available. She is licensed by the State of California and is a Certified Professional Midwife accredidted by the North American Registry of Midwives (NARM), and earned her Master's Degree in Public Health Education and Promotion from UCLA in June, 2000. With a focus on wholistic health care, her areas of expertise include nutrition, herbology and exercise physiology. She is a massage therapist certified by the Institute of Psycho-Structural Balancing. Shelly has practiced yoga for over 30 years and holds a black belt in Kenpo Karate from the International Kenpo Karate Association (IKKA). She has two grown sons, Chesed and Shawn, who were born at home.

Seannie Gibson, LM- trained as an apprentice with Shelly Girard, and was certified as a Birth Assistant through The Association of Labor Assistants and Childbirth Educators and provided hospital labor support before obtaining her midwifery license. She was licensed in 2002 by the California Medical Board. She is the mother of three home-born children.
---
Hollywood/Los Angeles/ San Gabriel Valley/ San Fernando Valley/ Santa Monica/Topanga

Connie Rock, L.M.

California Licensed Midwife
The Hollywood Birth Center
1445 Gardner St.
Hollywood, CA 90046
310-915-3058 (Connie)
The Hollywood Birth Center : 323-436-7425
URL: www.hollywoodbirthcenterLA.com
E-mail:

A licensed midwifery practice specializing in home waterbirth, free birthing tub included. Birth Center located in Hollywood (near Sunset and Fairfax) also available. See our ad under Birth Centers. Most insurance accepted. Obstetrician/hospital back-up provided. Other services include pre-conception counseling, prenatal care, natural childbirth and parenting classes for our clients, childbirth at home, waterbirth, postpartum care, lactation support, well-woman gynecology including diaphragm and cervical cap fittings and Depo-Provera injections, and hospital labor support. We are committed to empowering women through education and support; we encourage informed decision-making. We believe that when a woman's physical, emotional and spiritual needs are met, then she is able to give birth the way her body was designed to. The strength she gains in doing so has far reaching effects in every area of her life. We are committed to empowering women in giving birth in a way that truly honors the profound and beautiful experience that it is.

---
Riverside and San Bernardino Counties

Mr. Jerry Whiting
Direct Entry Midwife
26480 Peach St.
Perris, CA 92570
909-553-5344 (Cell)
909-657-7734 (Home)
E-mail:
URL: www.homebirth-only.com
I am a caring and flexible midwife, and I have done hundreds of homebirths in many difficult and remote locations. "I will help anyone wanting to make their homebirth dreams a reality." I will do VBACs, twins, breeches. I do homebirths only. See my website for more information. Si Habla Espanol.
---
Orange, Riverside, San Bernardino and parts of Southern Los Angeles Counties.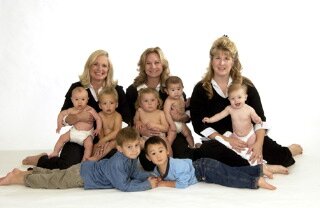 Blessed Beginnings Midwifery Services
Karen Pecora, LM, CPM
Lori Luyten, LM, CPM
and Susan Scott-Gill, LM, CPM
Licensed Midwives, Certified Professional Midwives
P.O. Box 1206
Chino Hills, CA 91709
Phone Numbers:
Karen Pecora, LM, CPM - (909) 970-5437
Susan Gill, LM, CPM - (714) 639-7530
Lori Luyten, LM, CPM - (909) 597-4107
Web: www.Blessed Beginnings.net
Email addresses:

Susan Gill, Lori Luyten and Karen Pecora- are all licensed in the state of California and nationally certified as midwives through The North American Registry of Midwives. Each graduated from the Hands-On Center for Midwifery Education and have backgrounds as doulas and childbirth educators. They started working together in 2002 and found that their backgrounds and philosophies complimented each other very nicely. They decided to join together and create a homebirth midwifery practice that is set apart from the others and vowed to make a difference for the women they serve. As licensed midwives they are specialists in normal birth and care for low-risk women. As mothers they know firsthand what women need and deserve. They are known for their hard work, honesty and dedication and have reputations for being gentle and caring. Their specialties are water birth and VBAC support. By working as a partnership they believe they offer women Southern California's best choice for a safe and natural birth! Our services include pre-conception counseling, prenatal care, nutrition counseling, childbirth classes, homebirth, water labor and birth, postpartum care, breastfeeding counseling, and well-woman care. Call for a free consultation.
---
This directory lists selected birth support providers who support the ideals of natural childbirth. If you wish to be listed here, please email .
---